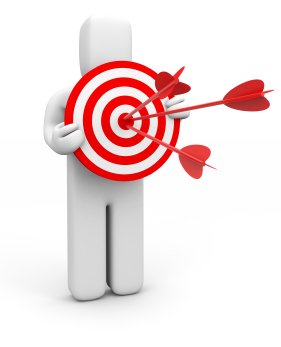 I'm rather pleased with one of my latest promotion projects. Irwin Mitchell's business employment team have launch a report off the back of a survey that they had commissioned based around recession-based employment tactics; the results are actually very interesting, and as the EBusiness Manager it was passed to me to see how we can get as many people as possible to download this document online.
My simple but effective plan was actually devised in just a few moments – the plan is to have two phases of online promotions:
Phase 1
utilises our social media footprint to bring visitors into the report landing page. We have our finger in a number of social media pies, but Twitter, LinkedIn and Facebook were chosen as our number 1 options for this phase. We devised an Infographic (the first within the business) to help promote the full report, and also enables it to go viral (although we don't really expect this thing to go global, we wanted an easy way for others to promote it).
With ReTweets and refreshing in statuses, I reckoned that this probably has a core lifespan of 2-3 weeks, so I needed a Phase 2 to help promote it a little longer.
Phase 2
gives us that longevity. A video from our Head of Employment will be shot and again posted on our website, YouTube and other social media sites. This refresh of our promotional approach will also see us repurpose the video content to provide audiocast.
Results:
I'm posting this soon after we launched the report and the campaign activity, but initial analytics are very good. Traffic to the Employment section is higher than usual and of course although this went out in a press release also, traffic from social sites has doubled (Twitter and Linked in performing the best with Facebook in clear third!)


Extras:
We have tried two approaches for the actual report PDF, it's a free report anyway, but we are trying the use of both a sign-up form (visitors leave us their name and email address to collect the report) and one where it's readily available without providing us any details at all. I'll post back our resulst when we have them.